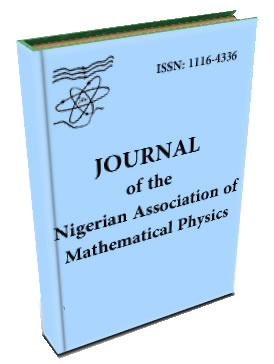 Welcome to the Journals of the Nigerian Association of Mathematical Physics
JNAMP
This website is exlusively for information on the Journal of the Association, which includes articles and theirs authors, members of the editorial board, guidelines for contributors, and contact. 
The articles are arranged according to the volumes and we have created the website in such a way that the articles can be indexed on Google scholars and cited. 
The Journals of the Nigerian Association of Mathematical Physics
The Transactions of the Nigerian Association of Mathematical Physics
About NAMP
NAMP was formally inaugurated in 1979, the discussions and consultations that lead to its foundation commenced in 1978. Those who participated in the discussions were Professor Chike Obi, Dr. Eben Akinrele, Professor Awele Madumezia , Mr. Titus Akindele, Professor Sunday Iyahen and Dr. Donatus Uzodinma. An unsuccessful attempt was made by Prof. Chike Obi to register the Assication with the Ministry of Trade on June 29, 1978 nder the name of Nigerian Society for Mathematical Sciences.